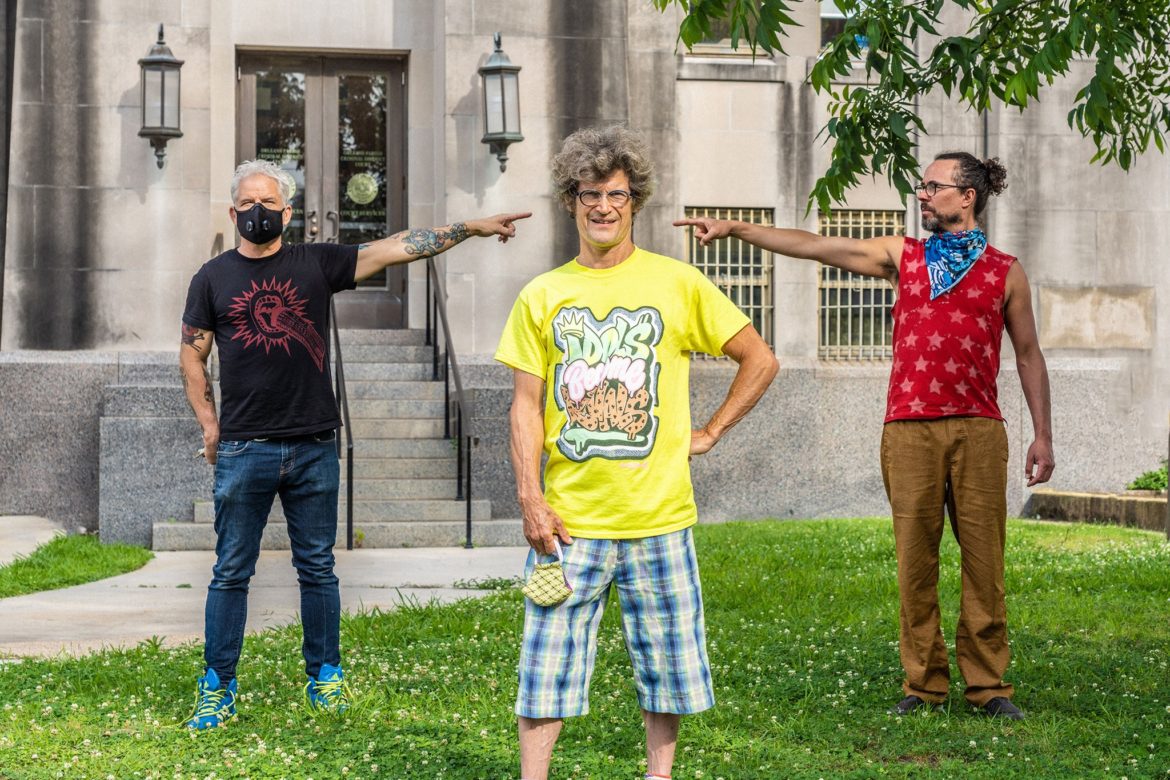 NOLATET feat. James Singleton
•
Mike Dillon's Punkadelick feat. John Speice and Brian Haas
at

Far Out Lounge and Stage
at
Far Out Lounge and Stage
As like vibration attracts like vibration, it's no surprise that after years of collaboration, vibraphonist Mike Dillon, pianist Brian Haas, bassist James Singleton and drummer Johnny Vidacovich should finally become one with the formation of the Nolatet and the subsequent release of their debut album, Dogs. These four men have been in each other's lives for as long as they can remember. Vidacovich and Singleton have been New Orleans' best rhythm section since 1977, having backed everyone from Dizzy Gillespie to Professor Longhair to James Booker. Dillon and Haas have been sharing bills and sitting in with each other's bands, including Jacob Fred Jazz Odyssey, Garage A Trois and Dead Kenny Gs, on the same touring circuit since the mid-'90s. All four have played together countless times in numerous configurations. Individually, they are fiercely independent iconoclasts and bandleaders who compose, play and navigate their musical lives true to their own idiosyncratic visions.
"Musically speaking, the Nolatet is fearless. The music ebbs and flows effortlessly, like rebirthing an amoeba," explains Mike Dillon. "We have one of the all time great New Orleans rhythm sections in Johnny Vidacovich and James Singleton. Like any great rhythm section, they make you find parts of yourself that you never knew existed. With that as our foundation, there's no telling how far the music can expand with each performance."
How many artists have been praised a "punk rock provocateur," "jazz vibraphone visionary," and "percussion virtuoso" in the same sentence? There's only one: Mike Dillon. Whether through his affiliation with artists like Les Claypool, Primus, Rickie Lee Jones, Dean Ween Group and Ani Difranco, and collaborations such as Nolatet, Garage a Trois, The Dead Kenny G's, Critters Buggin or bands he has led, including Mike Dillon Band, Mike Dillon's New Orleans Punk Rock Percussion Consortium, Billy Goat and Hairy Apes BMX, the Texas-native has set his own standard for 25 years now.
Mike's latest release, Life Is Not A Football, released April, 2017 (Royal Potato Family) is "A recording with the Big Easy coursing through its veins and equal parts Frank Zappa and The Butthole Surfers in its DNA. Life Is Not A Football, is a no-holds-barred affair, complete with rallying cries for justice, truth-to-power political and existential rants and plenty of inside jokes.