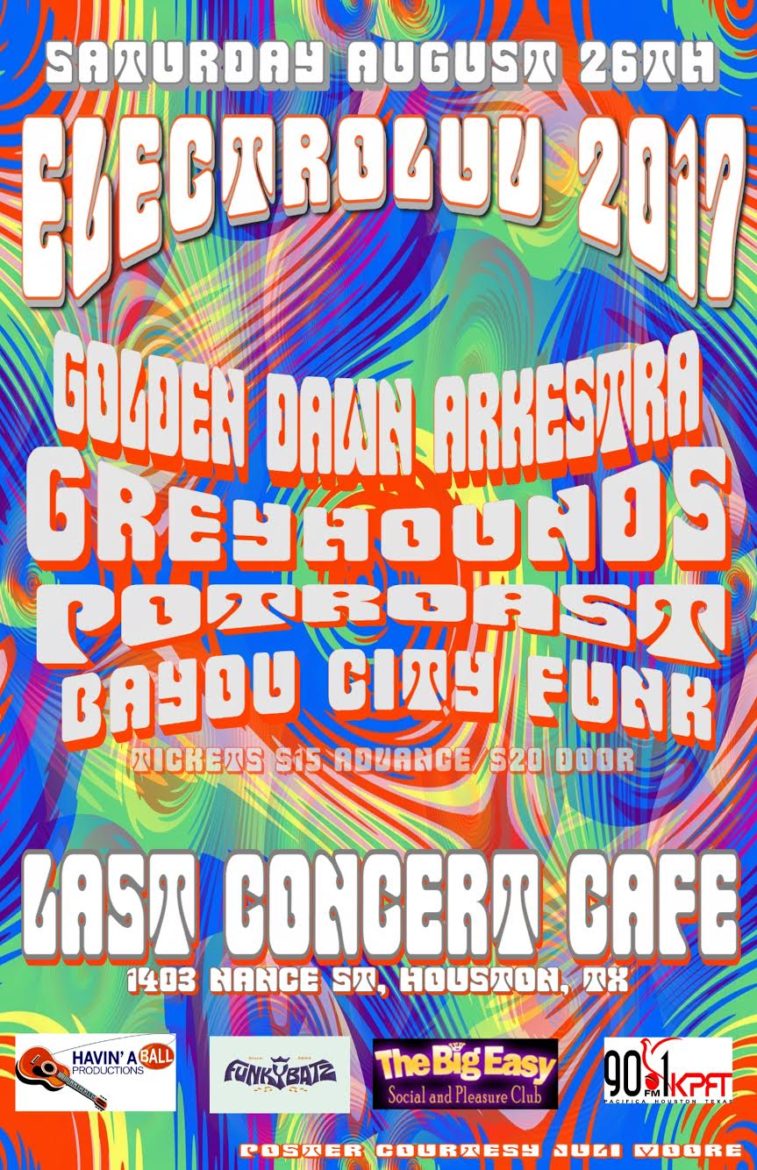 DUE TO TROPICAL HARVEY THE EVENT HAS BEEN CANCELLED AND WILL BE RESCHEDULED
Greyhounds
•
Potroast
•
Bayou City Funk
at

Last Concert Cafe
Electroluv 2017 is a benefit for KPFT, Houston`s Pacifica radio station.
Set-Times
Golden Dawn Arkestra – Midnight
Greyhounds – 10pm
PotRoast – 8pm
Bayou City Funk – Â 6:30pm
Headlining is the amazing Golden Dawn Arkestra, who combine elements of Afro-beat, psychedelic, funk, and jazz with out of this world costumes and theatrics, to captivate their audience.
Greyhounds are a soul and blues act from Austin, consisting of keyboardist Anthony Farrell and guitarist Andrew Trube, best known from their work with JJ Grey and Mofro.
Potroast is a group of outstanding musicians, who have often been described as America`s greatest house band by their loyal fans, who catch them every week at Last Concert for over 20 years
Posted by POTROAST on Thursday, April 20, 2017