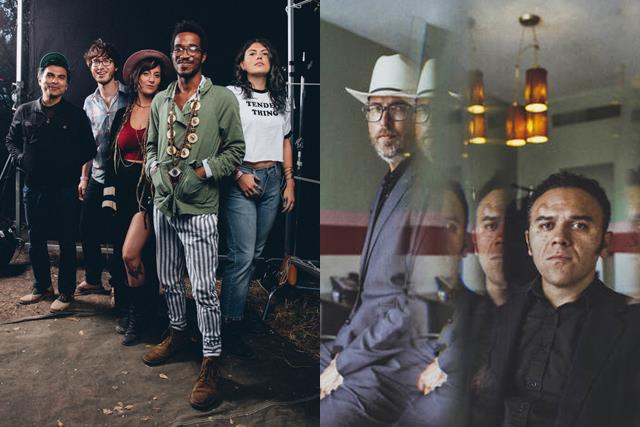 Los Coast
•
Greyhounds
•
Kalu & The Electric Joint
at

Historic Scoot Inn
Los Coast is the brainchild of Trey Privott and John Courtney and is completed by Megan Hartman on bass, Damien Llanes on drums, and Nat Wright on keys. Together, their music is a punchy, psych-tinged, lyrical variety of rock and soul.
Greyhounds are an American musical duo from Austin, Texas, consisting of keyboardist Anthony Farrell and guitarist Andrew Trube; both whom are members of JJ Mofro`s touring band.
Whether seeing Kalu and the Electric Joint throw it down in the clubs of Austin's bustling South Congress scene or hearing the music of Time Undone for the first time, it's blatantly obvious that this music evokes a wide range of emotions. This band delivers a positive message in turbulent times, uplifting their listeners and compelling them to get up and dance. With amazing vocals, beautiful arrangements and a funky modern beat, Time Undone is sure to be a modern classic.