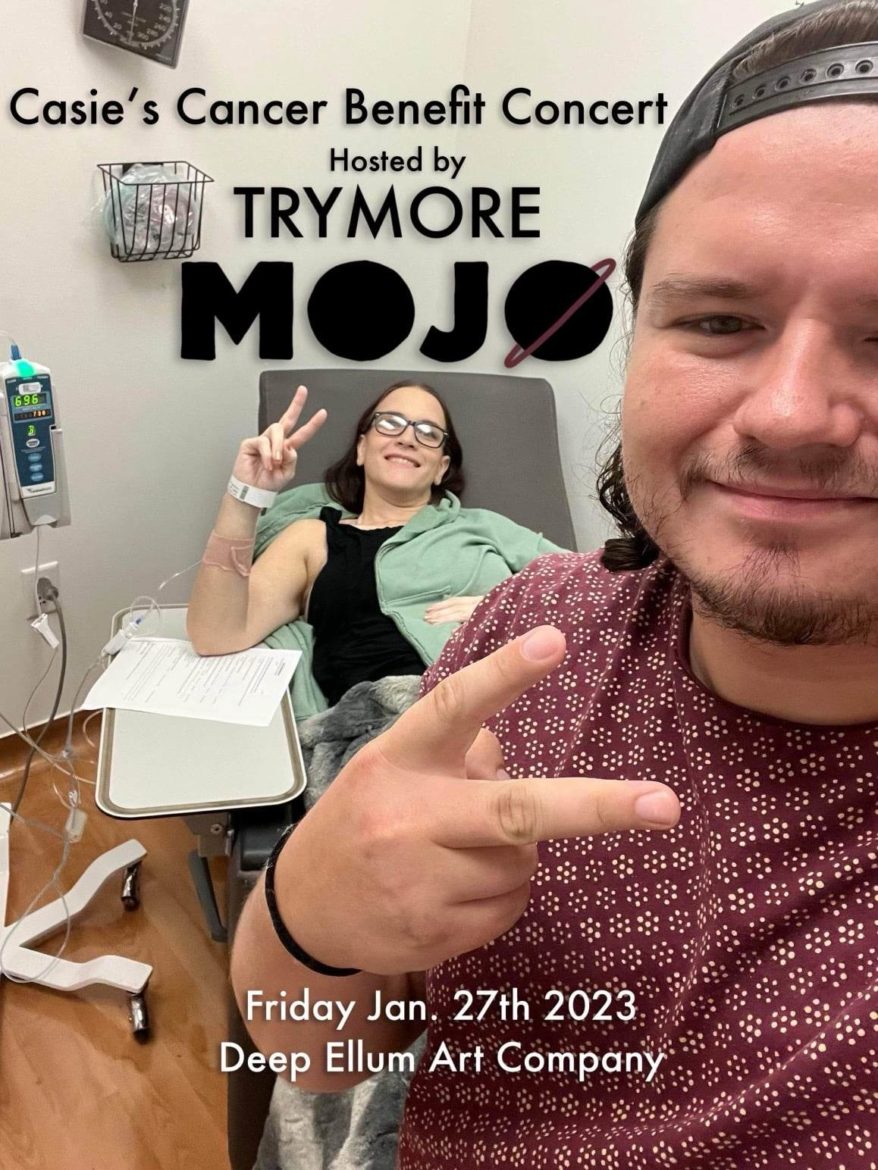 Casie`s Cancer Benefit hosted by
TryMore Mojo (and Friends)
at

DEEP ELLUM ART CO.
Cancer benefit show hosted by TryMore MOJO
An evening of music at Deep Ellum Art Co hosted by MOJO, featuring a variety of Dallas' best musicians coming together to raise money for our bassist, Coty Austin's wife, who is dealing with a difficult fight against an aggressive cancer diagnosis.
We will have silent auction raffle prizes available, including merch, signed set lists, and the featured item, a bass signed by both MOJO & Spafford.
$15 minimum suggested donation. All proceeds after expenses will be put directly towards the mounting hospital bills.